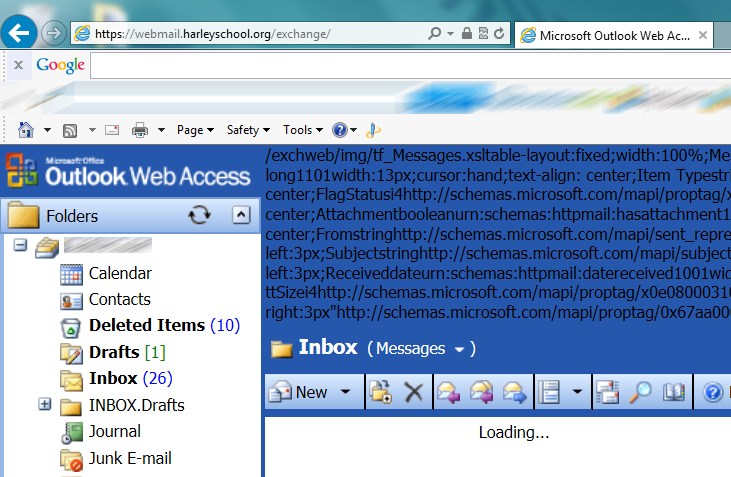 This one stumped me for quite a while. I've had random complaints that "webmail isn't working" but I could never catch it in action, it always worked for me (on my desktop, laptop and even my phone). People would tell me that the webpage would say loading forever. Finally someone with a laptop who was having the problem brought it in so I could play with it. At that point I figured out it was related to Compatibility View in Internet Explorer 10.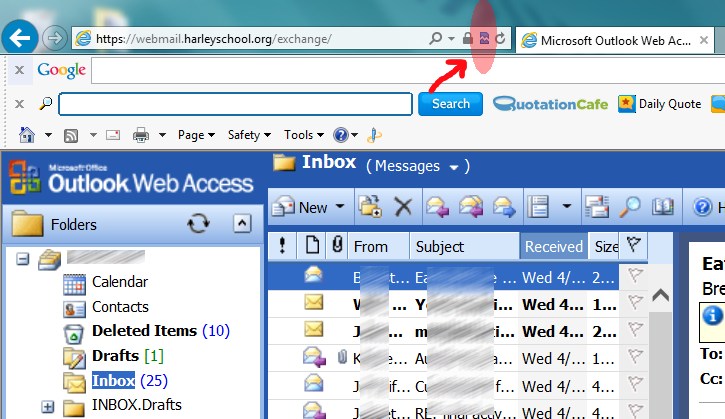 If you add "webmail.harleyschool.org" to the list of sites to use Compatibility View or simply click on the little icon in the address bar the site displays perfectly again.
This really irritates me because Outlook Web Access (OWA) is a Microsoft product, and it doesn't work as well as it should in any browser other than Internet Explorer and now the new version of IE won't display it correctly without tweaks.