Posts Tagged 'gmail'
September 25, 2015
If you are a Harley parent and use Gmail, you might benefit from creating a filter for incoming Harley email.
For some reason, Google enabled categories for their users when they released this feature. Depending on your email habits and the types of messages you send/receive, Google will automatically categorize your email for you. Unfortunately you have limited control over this and some people are not even aware there are other categories not shown in their main inbox view.
Sometimes bulk mail from Harley (to all parents or to certain classes) can land in other categories and be missed. To avoid this situation, the easiest option is to simply turn off categories.
Turning off categories
To do this, click on the gear and select Configure inbox: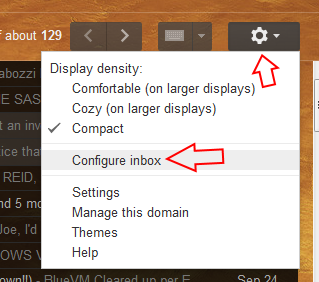 Then simply uncheck all the categories and click on Save: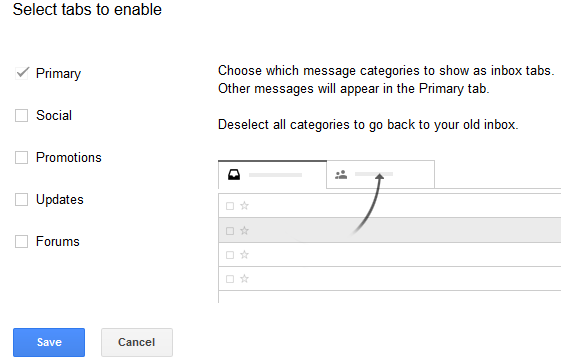 Keeping categories on and using a filter
If you would like to keep using categories, you can just add a filter that will automatically put all Harley email in the personal category and display it in the main inbox view:
Click on the gear and select Settings: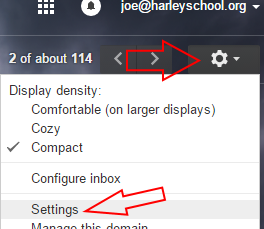 Then select the Filters tab and click on Create a new filter at the bottom:

Enter "harleyschool.org" in the From box and click Create filter with this search: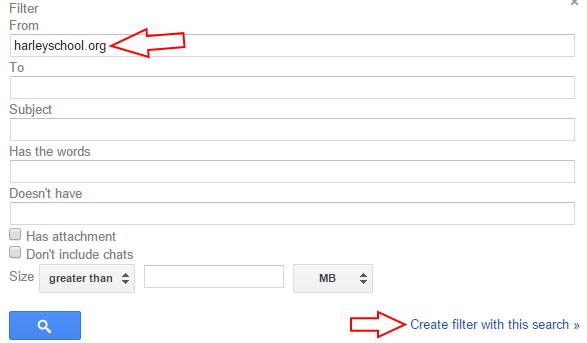 Then pick your options for this filter. The most important being the Categorize as option near the bottom. Set this to Personal. You also might want to check the Also apply filter to matching messages box so previously received messages will be re-categorized too. Then just click Create filter and you're all set.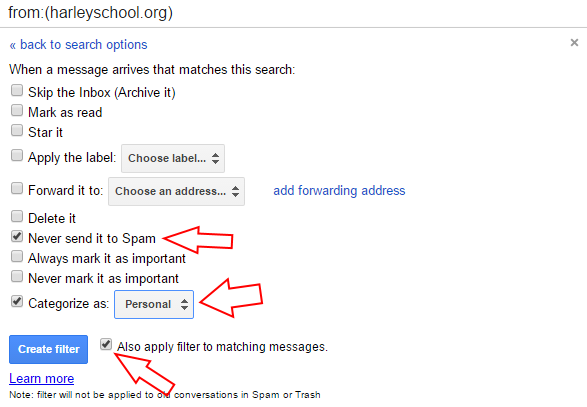 August 11, 2014
Something that might help with the transition to using Gmail is changing the button labels from icons to text. Personally I think using text makes the interface look a little cleaner and less cluttered, but I'm sure some would disagree with me.
If you forget what an icon means you can always hover your mouse pointer over the button and you'll see a tool-tip saying what it does.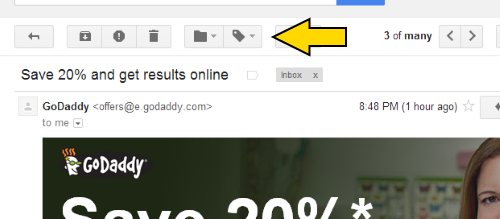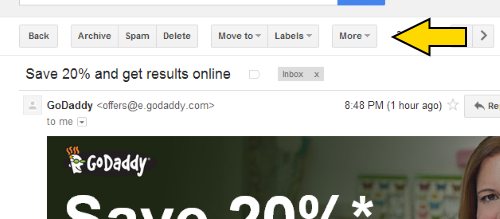 In order to make this change simply click on the gear, then Settings. Scroll down to Button labels and select the form you want. Don't forget to scroll all the way down and click Save Changes.